Property Management : Co-Working space
We have helped many leading brands in the coworking space in automating some of their front-end and back-end processes. Some of the use cases involve reconciliation of the agreement and customer data between their digital and manual agreements. Also, reconciliation of Billing and Agreement data.
The below solution flow outlines the Automation strategy and execution approach
DAV and BIV BOTS - Agreement and bill reconciliation solution flow.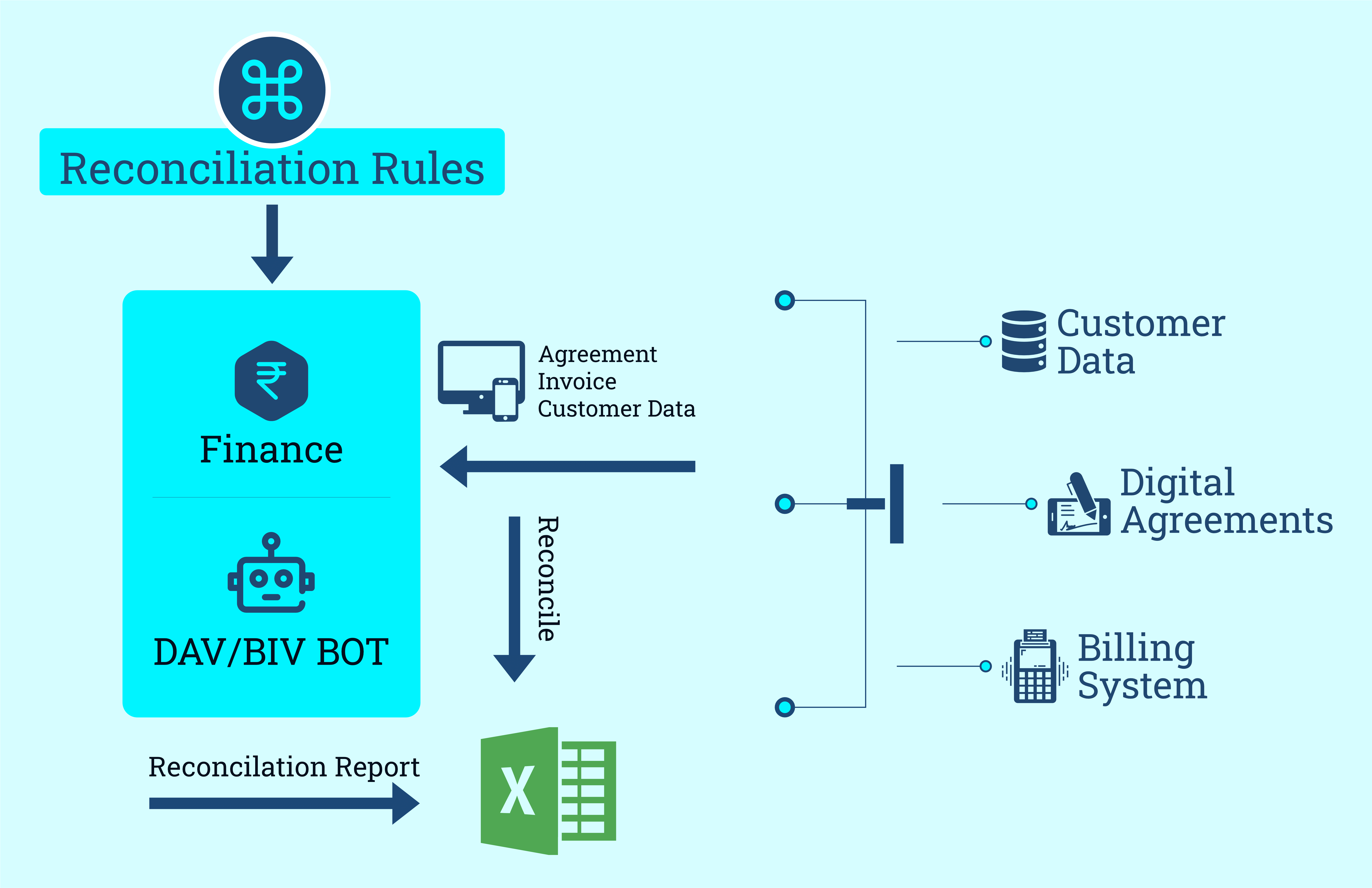 Potential areas where RPA can be implemented
Use case

Challenges

RPA Benefits

Reconciliation between Agreement vs Invoice & Updating Spacestation

Manual Validation prone errors resulting in loss of revenue, increased operating cost and bad customer experience

Highlights the difference in the amount
Reduction in Manual efforts
On-time for all the customers

Add-on Paper work & invoice

Delay in Updation of agreement and billing

No manual intervention required
100% accuracy during the billing
More than 60% time can be saved

Capturing the missing details like GST, PAN, etc.,

Review each customer record and identify missing KYC data

Help in generating other reports like GST
Improved compliance
No manual intervention and offers scale